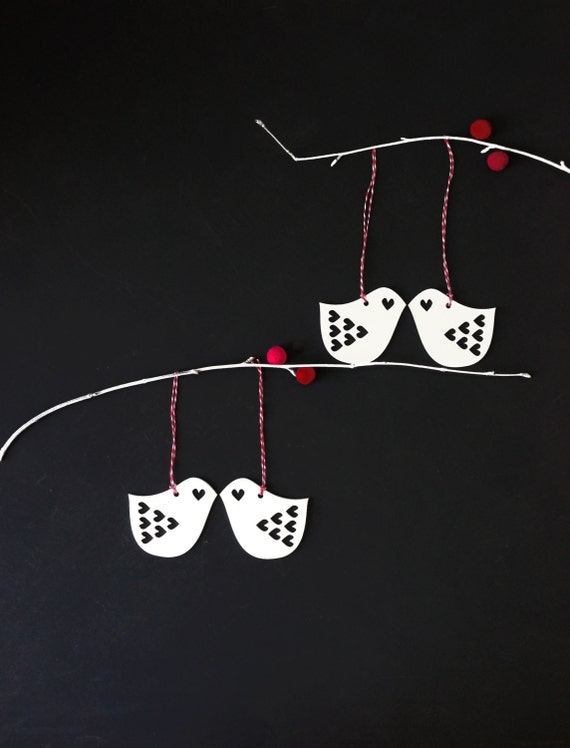 Being sick gave me some serious time to think. I thought and thought and thought. In the blur of it all, I was still designing, still plotting, still inspired. I think that is why I am still sane now! Although there are some that might disagree with that diagnosis ;) Here are some of the ideas for Christmas decorations that blossomed in the midst of the chaos. I hope you'll like them.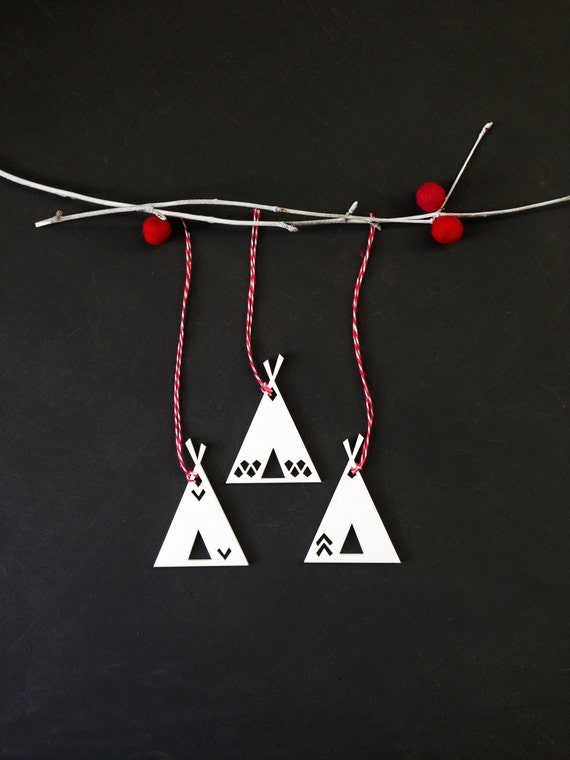 Back in the summer, a couple of awesome friends took me away on a mystery trip. I had no idea where we were going, but they took me camping in Anglesey in Wales. Well, glamping in fact. We stayed in a fabulous place that had yurts and teepees in a super pretty location, with comfy beds and all equipment there. The perfect hideaway and so much fun. I will definitely go back. So I made these fun little teepee decorations, or Christmas Treepees as I like to call them, because I thought snowy teepees hidden among the branches of your Christmas tree would be super fun!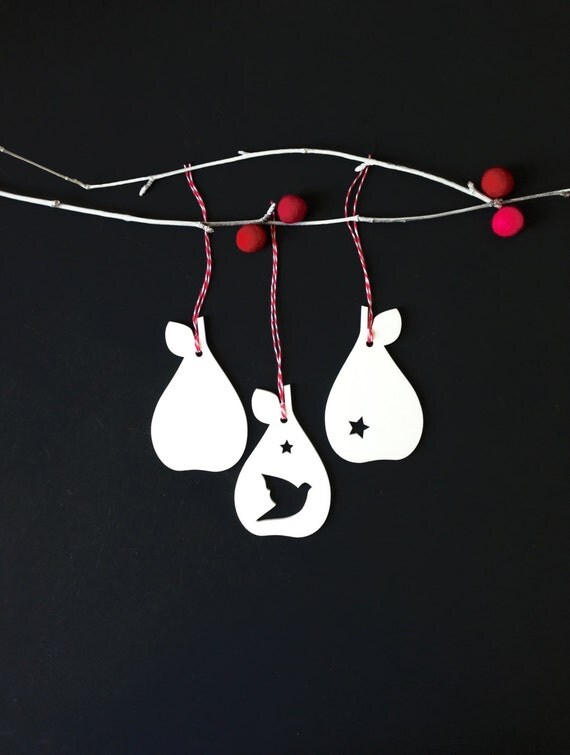 To turn Christmas trees into pear trees with partridges has never been simpler ;) My partridge in a pear tree.