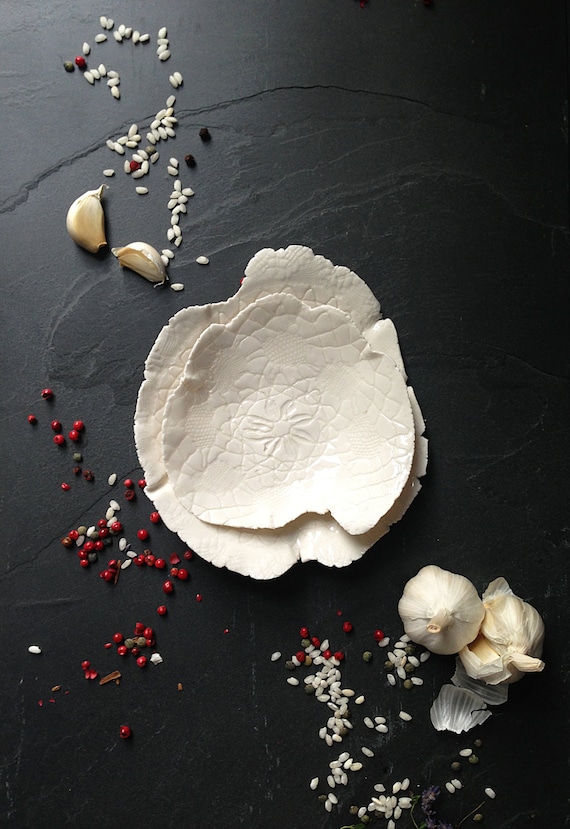 From my new "Fragment" series,
every one of these bowls and plates
is unique, dinnerware safe, but pretty enough to be used purely for decoration. They each feature the texture of vintage lace crochet in the surface of pure white porcelain and are available now in my
etsy shop.
What do you think?